Making an impossible duet become reality.
app and play store

Top 10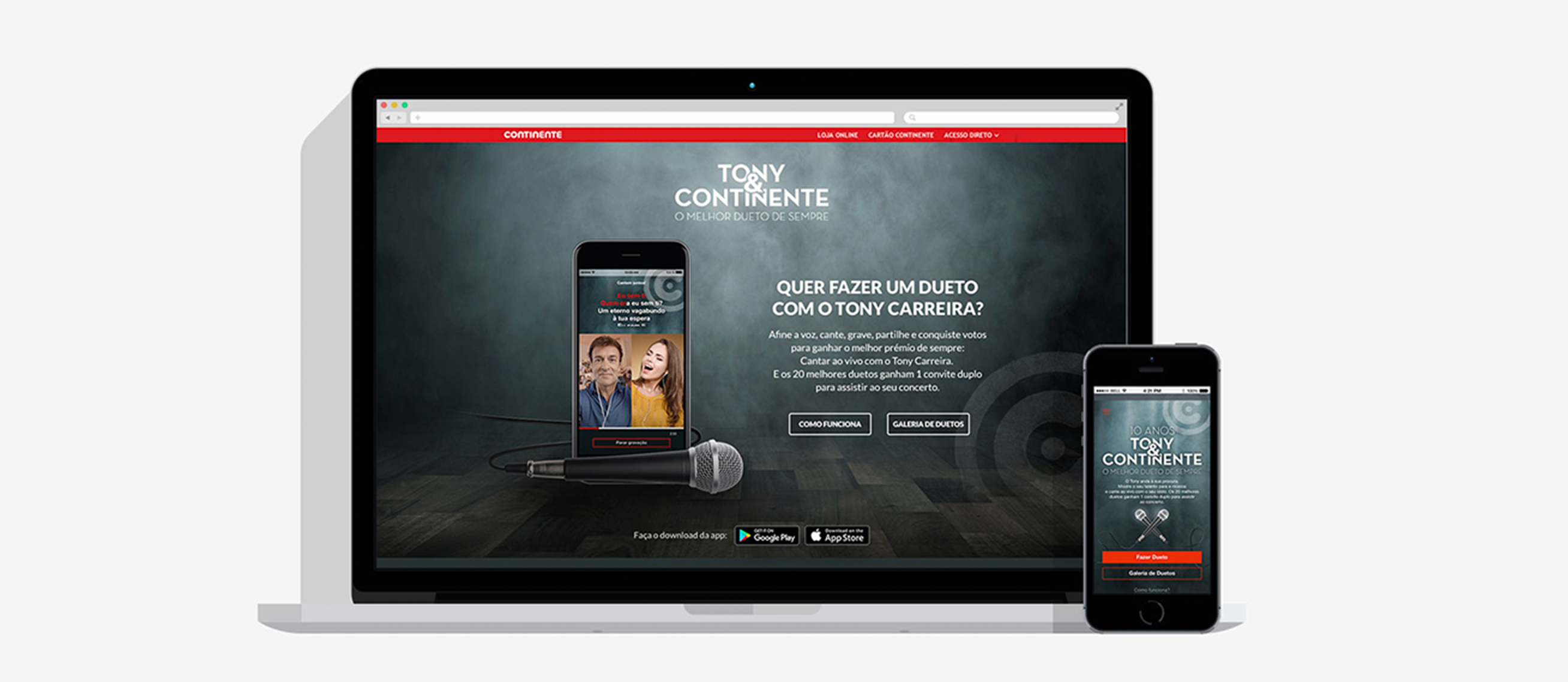 Continente is the preferred retailer for many portuguese. Truth be told, the supermarket chain does a thorough job to win over their hearts with low prices, simple communication and sponsored events, such as massive picnic events on some of the largest venues in Portugal.
Although major hit artist Tony Carreira and Continente have worked together on numerous events, creative agency Fuel decided to put a spin to celebrate the 10th anniversary on this collaboration and give the artist's fans an unmissable opportunity: a duet with Tony Carreira straight from their smartphones that would lead them to a duet on stage.
Providing the means for a nationwide duet with a star has a number of challenges that just can't be solved by a standard karaoke platform. While many of these have their own smartphone apps, their audio and vídeo sync capabilities are limited due to many factors.
So, we went beyond software and decided to intervene directly into the hardware itself, creating a native iOS and Android driver that worked side-by-side with the operating system to achieve maximum sync.
To do so, we created a vídeo and voice library in both Swift and Java (iOS and Android, respectively), also developing na app with Google's innovative Flutter language.
The app was a huge success on many levels, generating over 4.000 karaoke sessions and huge media results, even reaching the top charts on iOS and Android app stores.